When you buy lipstick at a big box store, you'll likely pay under $10 for a well-known brand made in a manufacturing plant somewhere far away.
If you go to a posh department store you can buy a deluxe brand for under $50 – likely made in that same plant.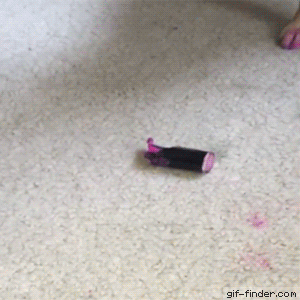 When Neiman Marcus and Christian Louboutin offer up a Rouge Matte Lip Colour in a beautiful black box, they're not selling you a $90 lipstick. They're selling memorable, significant and over-the-top-notice-me.
And if you really want to scramble your brain you can go to Amazon and buy a Maybelline, drugstore brand, lipstick for over $165. (Nope. That is not a typo.)
The important thing to know is that within a fraction of a percentage point, all lipsticks contain the same ingredients. It's not about where you buy lipstick or how much you pay, It's about the story we tell ourselves and what we believe.
In the drawer, is one lipstick really better than the other? Is there really a right choice? It depends….on what texture and color you like, your skin tone, what you're wearing that day and where you're going. Maybe even your mood.
We choose. And because there is no absolute ranking, 'preference' is different than 'right'.
This applies to just about everything in life… including intimate relationship.
How we use language, choose our words, our tone of voice, the conversations we decide to engage in…and whether or not we bring our best selves to the table.
Having an open heart and being in sync with our partner is always a choice.